What Is A GameCube Emulator?
Nintendo initially released it in Japan in 2001. GameCube is the first console that makes use of optical disks as a form of primary storage. It is a 32-bit sixth-generation console used for loading games. It has an IBM PowerPC Gekko CPU at 486 MHz with an ATI Flipper GPU. 
GameCube graphics are slightly better defined than Sony PS2. But XBOX users experience better graphics than GameCube. The size of the optical disc is also much smaller. It is even capable of supporting online gaming through a modern adapter. The emulator can also be connected to your GameBoy advance through a link cable.
Specifications Of GameCube
Contemporary cube shape with four controller ports.
2 Memory Card Slots.
485 MHz custom CPU with a 162 MHz custom graphics processor, capacity for future modem/broadband connection.
12 million polygons per second; texture read bandwidth is 10.4 GB per second.
40 MB total memory with a 2.6 GB per second memory bandwidth.
64 audio channels.
3-inch Optical Disc Technology (1.5 GB).
Top GameCube Emulators in Market
Here are some best GameCube emulators for PC
1. Dolphin GameCube Emulator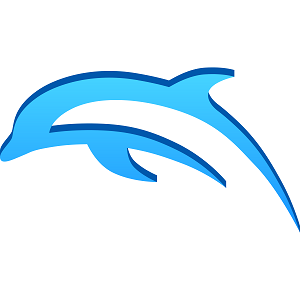 If you are looking for an Emulator that runs GameCube, Nintendo and Wii games on your PC, then Dolphin Emulator is perfect for you. It is based on the Power PC processor and is designed in C language. It provides a friendly interface.
Dolphin Emulator is an open-source project. However, anyone can make improvements to it.
Features
 It supports high-level emulation as well as hardware emulation.
Provides very accurate emulation as well as configurable controls.
One can reload a state after saving it.
Anti-aliasing brings up a new feel to the graphics of the game.
Pros
 It is available for Windows, Mac and Linux.
Graphics are even better than the original console.
It supports full-screen mode with high-level emulation.
Cons
There are no cons for this emulator as for now.
2. Whine Cube Emulator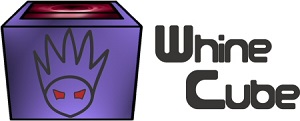 It is another emulator that is developed in C++ language. This emulator has the ability to load and run ELF, DOL formats. But it is unable to run any commercial games as yet.
Features
It has a dynamic compiler as well as an interpreter.
It includes a primitive HLE system.
A high-speed emulator that supports high-level emulation.
Configurable controls.
Pros
Games can run on old PCs.
It provides excellent graphics and sound support.
Cons
It possesses numerous bugs and may crash sometimes.
It has no DSP disassembler.
3. Dolwin GameCube Emulator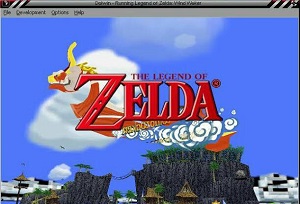 This also remains among the good emulators for PC. Most of the games may run with minor bugs. But, one can go ahead to play your games in HD quality.
Features
It has an amicable user interface.
It supports high-level emulation and hardware emulation.
It supports full-screen mode.
Pros
It provides very accurate emulation.
Graphics supplied are good.
Cons
It does not help commercial games.
It requires a fast PC for a good gaming experience.
4. SuperGCube GameCube Emulator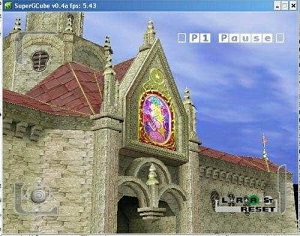 SuperGCube is a GameCube emulator that allows the games to efficiently run on a Windows PC, Linux PC or Mac devices. It is an open-source GameCube emulator. However, the release we see at this moment is targeting homebrew programs.
Features
It is an open-source emulator which may have further development.
It mainly aims at running commercial games.
It provides high-level sound and graphics emulation.
Pros
Sound support is included with amazing graphics.
Configurable controls.
Cons
As per now, it cannot run commercial games.
There are many chances of bugs and crashes.
5. GCEMU Emulator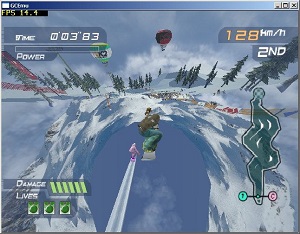 This emulator is developed in the mid-2005. However, it is an incomplete GC emulator. It is not yet released for specific undisclosed reasons.
Features
It makes use of recompilation techniques.
It provides maximum efficiency in speed.
It is a fast emulator.
Pros
Cons
There will be quite a few crashes and bugs.
Fast but an unstable emulator.
6.Cube Emulator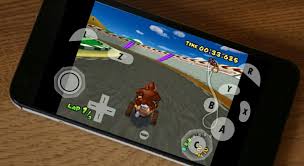 Cube is an open-source GameCube emulator that allows GameCube games to be run on a Windows PC.
Features
It aims to run commercial games.
It provides high-level graphics emulation.
Pros
Great graphics.
Good sound support.
Cons
It has many bugs and crashes.
7. Dolphin (Nintendo)
It is a leaked GameCube emulator developed by Nintendo. It is named after the console's codename. However, it has no connection to the open-source GameCube and Wii emulator of the same name.
Pros
It is only useful as a debugger.
Cons
It doesn't run commercial games.
8. Ishiiruka-Dolphin
It's an unofficial version of Dolphin. This version complements the official Dolphin-Master. It gives support for legacy devices.
Features
It helps in reducing CPU usage on the graphic thread.
The focus is on gaming experience and speed.
9. Gekko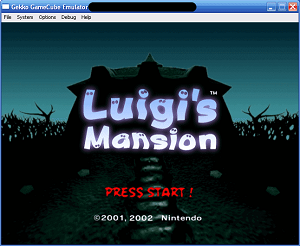 Gekko is an experimental Nintendo GameCube emulator. ShizZy and Lightning started it in 2006. It is initially written for 32-bit Windows. However, now it has new 64-bit and Linux support.
Features
It focuses on being very portable.
It is still in the process of achieving a reasonable speed.
So, these are the GameCube emulators that can be utilised by the gamers for loading various PC games.
Similar Posts: