What Are Dreamcast Emulators?
Sega released a sixth-generation console named Dreamcast on November 27, 1998, in Japan. This emulator retailed for $199.99. It also has a Hitachi SH-4 RISC CPU at 200 MHz with 16 MB of RAM and 8 MB of VRAM. The Dreamcast emulator also has a PowerVR2 GPU at 100 MHz, which theoretically is capable of pushing 3 million polygons/second on-screen. 
However, Dreamcast maybe Sega's last ever gaming console.  But it has brought many changes to the gaming market. It even introduced the race to the new PlayStation 2. Unfortunately, it did not meet its goals. However, in the gaming world Sega, Dreamcast still managed to mark his name.
Best Sega Dreamcast Emulators: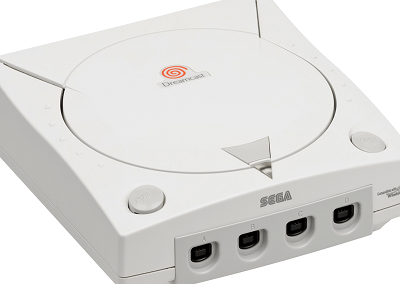 So, in this article, we are going to mention some of the best Sega Dreamcast emulators.
1. Chankast
Chankast is an excellent simulator of Windows OS. However, it is the first emulator for Dreamcast to play business games. It is most capable of running commercial games. This platform also supports Windows 7 and Windows 10. On the contrary, it doesn't work with Windows 9x or ME.
Required Specs:
Your system should have at least 256MB of RAM.
DC Bios is necessary for Chankast to work.
It requires a Graphic card of Ati or Nvidia.
It requires a Windows XP or 2003 software.
2. DEmul
DEmul is also considered as one of the best and popular Sega Dreamcast gaming console emulator. In addition to that, this simulator is compliant with any current Dreamcast ROM.
Required Specs:
Your system needs to have 512MB RAM.
You will need a minimum Dual-core processor with 3.0 GHz speed.
DirectX11 is also required.
3. Redream
Redream is a Dreamcast emulation that is still in progress. It is compatible with almost all the Dreamcast games. You can also make your favourite 1080p or 4k quality Dreamcast games using it.
Requires Specs:
It requires a Windows 7, 64-bit version.
Your system needs to have a minimum of 512 MB of RAM.
You will require a processor x86_64  that is compatible with AVX2 or has SSE2 support.
OpenGL 3.1 support, OpenGL 4.5 support for per-pixel polygon sorting.
4. NullDC/Reicast
Reicast is another best emulator which provides primary as well as business games access. However, it is commonly known as Android's best Dreamcast emulator. Fortunately, this emulator is also available for Windows 10.
Required Specs:
For this, you'll require a CPU with AMD Athlon XP/64/Turion at 2 GHz or Intel Pentium D at 2.1 GHz.
One also needs a Video Card of Nvidia GeForce 4 Ti or ATi Radeon 8500
Your system's RAM should be a minimum of 1GB.
You will also require DirectX 9.0 or more.
5. Makaron
Makaron works as a Windows platform simulator for Sega Dreamcast and Sega Naomi. This emulator was released on August 19 2010. Its very high compatibility rate allows you to play almost any popular Dreamcast game. Makaron also helps to play many business games.
Required Specs:
It requires a 2 GHz processor that supports SSE2.
You'll also need a system with a minimum of 1 GB RAM.
Support for DirectX v9.0c.
You need an 8 GB active hard disk space.
High Screen resolutions up to 1920×1200.
One also requires a '0' capable video card.
6. Sega Genesis
Sega Genesis is also known as GENS4ALL. It is a competitive position rival in our ranking of 6 of the strongest emulators for Windows 10. However, the best part of using it is, you can use Action replay cheat codes for Genesis games.
Required Specs:
You will require a CPU with Intel i3-2100/AMD Phenom II X4 940.
One needs a Windows 10 Operating System.
You will also need a Video or graphics card with NVidia GeForce GTX 280/ATI Radeon HD 6630 and equivalent DirectX 9c or higher 1GB Ram.
7. Nester DC
NesterDC is famous for its outstanding functionality. This emulator also has an interactive screen with the ability to display NES box art and classical background chiptunes.
Required Specs:
You will need a dedicated OpenGL-graphics card.
One needs to have an AMD Athlon CPU and 2Ghz+ Intel Pentium.
1152 x 864 high screen resolutions.
Your system should have a minimum of 2 GB RAM or more.
8. DreamSpec
DreamSpec is a Dreamcast emulator that provides 200 free spectrum games. This spectrum factor makes it different for another Dreamcast emulator. However, this emulator has impressive features. It is mainly famous for its high-end speed, accuracy, sound, graphics and much more.
Required Specs:
You will require a system with 2GB or more of memory.
One needs 2GB or more of hard disk free space.
Intel x86/x86_64 Processor.
The system can be WinXP SP3 / Win7 / Win8 / Win8.1 / Win10.
9. Icarus
Icarus helps you to run a good number of commercial games of the Dreamcast video game console. However, it requires you to have a fast processor to run games. ZeZu, Ector, and Felix develop this game console. It is still active, and the developers are continually giving their efforts to improve the emulator.
Since Icarus is undergoing a significant change, no version of this emulator is available for download yet. But, when the game is made available, it will bring a substantial revolution in the world of emulators.
10. DreamEMU
DreamEMU has a specialization in Homebrew games and CPU demos. However, it is only compatible with Windows versions. It also holds a rating of 7 based on 7056 votes.
Required Specs:
DirectX 9.0 or higher.
Your system needs to have a minimum RAM of 1GB.
Nvidia GeForce 4 Ti.
You'll require a CPU with AMD Athlon XP/64/Turion at 2 GHz or Intel Pentium D at 2.1 GHz.
The above list is taken based on several factors like functionality, security, user-friendliness, etc. So, considering all these points, these could be the best Sega Dreamcast Emulators.
Similar Posts: