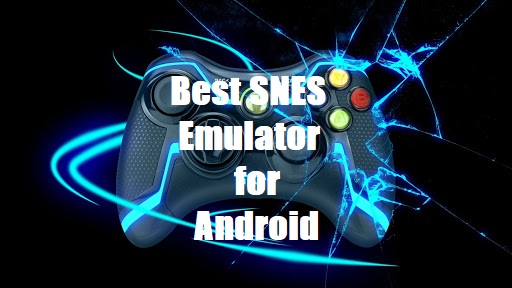 SNES or Super NES(Nintendo Entertainment System), the successor to the evergreen, widely popular NES, is the second video game console by Nintendo released in 1990. Advanced graphics and sound capabilities made it the then-best selling video game console, even more than the NES.
It was extremely popular among the likes of pass timers as well as intense gamers. Even after its discontinuation in 2003, it continues to be popular among retro gamers by the means of emulators on various platforms like Windows, Android, etc. No doubt, the demand to experience the classic gaming console is increasing at a rapid pace.
List of Top 5 SNES Emulators
Here, I list out the top 5 SNES emulators to relive your childhood and celebrate one of the best, if not the best, gaming consoles ever on your palm-tops.
1. Retroarch
This one is probably the best emulator out there. It is totally free and absolutely no ads to distract you from your gaming experience. Also, it is an open-source emulator, which means that several people around have contributed to its excellent emulation. It also boasts the capability of supporting cross-platform. Thus, letting you play the same game, even continue the game, on different platforms. The cherry on the cake is that you can even record your gameplay and stream it on popular streaming platforms such as Twitch and YouTube. On-screen controls and high compatibility rate just notch up your gaming experience.
Download
2. John NESS
If there is an emulator that could give Retroarch a run for its money, it is definitely this one. A combined NES and SNES Emulator by the famous John Emulators including tons of features. Shaders, turbo-buttons, save-states, cheats, high compatibility, high rendering quality, custom digital controls, fast forward and slow option, just to mention a few. It also supports cloud-storage support and hardware-controller. The Lite version is a great way to try the features which will definitely make you think about buying the Pro version, which is ad-free.
Download
3. SNES 9X EX+
Another free, open-source SNES emulator which gives you an enjoyable experience playing the old-school games. It is one of the oldest SNES emulators which has been around for a long time now, and since its release, it has been really effective. It covers almost all the basic features of an emulator which include game-pads, on-screen controls and save/load states. Support for (.zip),(.sfc),(.smc) and other file types make this one an almost complete emulator for Android. The only upset for me is that its graphics and user interface are a bit old as compared to the other emulators, but if you are of the notion, Old is Gold, you are in for a great experience with this one.
Download
4. SuperRetro16
Now this one is will make you pay for it. But, don't worry, it's definitely worth it. This one obviously comes with the pack of common features including save/load states, fast forward, on-screen controls and much more, but in addition, it also comes with cloud storage support. It is also compatible with many controllers. It also comes with multiplayer support. The visual enhancements ensure a smooth experience for the users.
Download
5. RetroBox
Probably the latest of the lot, this one has a great future ahead but is not a go-to option right now. I would recommend you to go for it if and only if you couldn't get the above four. It is not as popular as the other but offers you all the features you expect of an emulator. It only supports (.sfc) files. Remember, it must be the last on your list.
Download
Final Words:
That sums up my opinion on the best SNES Emulators for Android. Try them out and do not forget to try SuperMarioWorld (I know, no one will). Enjoy Gaming.