OPPO is one of the leading Chinese mobile company that has recently come into picture. With the release of their extremely cheap and featured mobiles, OPPO has established itself successfully in the Indian electronics market. OPPO launched it's smartphones with premium specs like 16GB of storage, 3GB RAM, and 3G/4G compatibility back in 2017. While Samsung, Apple and Nokia were busy improving their flagship devices, OPPO worked in raising the bar for low priced budget phones. The result was that, users were able to buy phones with same feature as Samsung's flagship devices for a quarter of price.
OPPO launched its one of the most successful mobile devices the OPPO F1 and OPPO F1 plus back in mid-2017. The smartphone was highly appreciated because of the features it offered at a very low price. The mobile placed at a cost of around ₹15000. Talking about 2017, the phone was quite successful and more than 7 million units were sold. The phone worked on Android 5, and supported 3GB of RAM.
Introduction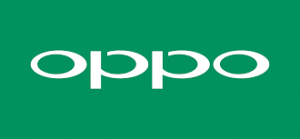 The device was quite successful, however, OPPO did not want to continue this device further. They launched this device with Android 5, but no upgrade option. Today, with Android 10 being launched into the market, and several vulnerabilities discovered, Android 5 has been condemned by most of the Tech companies. OPPO is one of them.
OPPO F1 works on Android 5, and the company confirmed that due to technical shortcomings, they won't be releasing any further updates. Therefore, users shall have to live with obsolete Android 5, or consider purchasing recent devices like F2 or any other.
But developers figured out a way to upgrade. In this article we provide you Lineage OS 16 for OPPO F1.
Lineage OS
Lineage OS is based on the latest OS, that is Android 9.0 or Android Pie. With Android Pie you can expect to be update with the recent trends. Also, there are several new features that Android has added in their 9th major release. Some of the features include Quick Settings UI design, support for multiple camera, shades, volume shades, gesture-based navigation, adaptive battery, adaptive screen brightness, AI support, Notch support, Android notification centre, Android Dashboard with Google Calls and Digital Wellbeing support.
Android 9 appears to be the most stable released version of the Android, and they are planning to upgrade each of the existing as well as upcoming to device to Android 9. At this time, it will be a very good idea, to upgrade your OPPO F1 to Android 9 and Push the Limits of your device!
Download Links
CUSTOM ROM: LINEAGE OS for OPPO F1: (official)
GAPP File Download link
TWRP download link for all devices: (official)
TWRP download link for OPPO F1:  (official)
OPPO F1 was launched with Android 5.1 under COLOR OS, since then much has change. Below we provide you the link to download the LINEAGE OS, which is a software that simulates Android 9 on your device.
Lineage OS a popular distribution, and it is completely legal to use it. This is a free open source software and does not require rooting of your phone. The operating system can also be downloaded from their official website.
Lineage OS 16 is Stock Custom Firmware based on the official Android 9.0 Pie AOSP source code. Although not many features like its alternatives, but LINEAGE is the most stable custom ROM available out there.
It is worth noting that Lineage OS can be run on a variety of devices and not just OPPO F1. Browse their official site for more information.
Aside is the list of Lineage OS supported device manufacturing companies.
Installation guide
Charge your device to at least 80%, keep the charger plugged in for avoiding any unforeseen circumstances.
Firstly, backup the device data, use TWRP software if necessary or use a PC for backing up.
Format the device to remove Cache and other temporary files.
Try using the factory reset option.
Try enabling the developer mode by repeatedly tapping the build number present in About phone in settings. Tap quickly for around 7-10 times, till you receive a "Developer mode on" message.
Download the image from the official website mentioned.
The file is around 550MB, after successful download, try downloading a bootloader software.
Enable the bootloader from the Booting settings of your device.
You can find booting settings by restarting the device and pressing the volume up keys along with home key.
Another simple way to enable boot locker is to head over to Developer settings, present in the settings of your device and Enable the OEM unlocking option.
After this, you just need to install the downloaded custom ROM. Again, TWRP software might come handy, however the custom ROM can be installed without that also.
  The installation is quite complex and should be done with utmost care. Users are strongly recommended to backup their data before trying to upgrade their device. Factory resetting prior to this installation is recommended. Also, you may download additional software like TWRP for removing hard cache and other temporary files all at once. Software's like TWRP and other in order to take backup, however it is not necessary. Just backup in any old memory card.
The download link mentioned are for the ROM file for OPPO F1 device only. Hence this should not be tried with any other device. For any other separate file shall be downloaded from the official website of Lineage OS ( https://download.lineageos.org/ )
Conclusion
So, this was the article regarding the upgradation of OS of OPPO F1. We provided the links to Lineage that simulates Android 9. Using this you can experience Android 9 on your old OPPO F1. The fact that a custom OS can critically damage the device, and there is no way back, should be kept in mind.
It is said to see that the company isn't putting an official update for this ₹ 15000 device.
Hopefully this article was informative.
Similar Posts: