Looking for the first-person shooter games to play on Android and iOS? Read on this article for the best FPS games for Android and iOS that you can play offline and online. 
Here is a list of top-notch FPS games that you would love to play on your mobile device. The list features offline FPS games as well as online multiplier FPS games; free to play, freemium and premium. In the offline ones, you will have missions and chapters to complete; you always need objectives or challenging missions to keep playing. In the online ones, you can play with friends or random players to team up against other team real-time FPS battles. Now, lets find out the best FPS games on both Android and iOS.
ALSO READ:
List Of FPS Games for Android and iOS:
1. PUBG Mobile: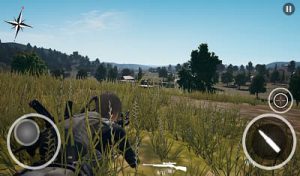 We're all aware of this one, aren't we? PUBG Mobile or Player Unknown's Battle Grounds published by Tencent, is a massively played multiplayer battle Royale game. The player is dropped on an island with 100 players and must fight their way to be the last man standing. You can play the battle Royale or TDM matches in FPS mode.
While PUBG Mobile is not exclusively an FPS game, the game gives you the option to either play in FPP (First Person Perspective) or TPP (Third Person Perspective). Matches area ranked accordingly so that there's no undue advantage.
Best FPS game on Android and iOS
2. Call of Duty Mobile: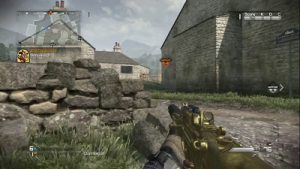 COD Mobile is another one of the best FPS games for Android and iOS. You must have heard of it too. You can play for free but paid weapon skin gives you little perks. We recommend PUBG if you want complete fair gameplay.
When it comes to FPS, it doesn't get more iconic than COD. Call of Duty Mobile is one of the bigger titles on mobile right now, and for good reason. The game uses a 1:1 cherry-picking of some of the franchise's most fan-favorite elements with some newer weapons.
The gameplay gives no surprise that the mobile version includes its own TPP Battle Royale mode just to stick a finger in the eye of PUBG. If anyone can get with it, COD can.
Best FPS game on Android and iOS
3. Critical OPS: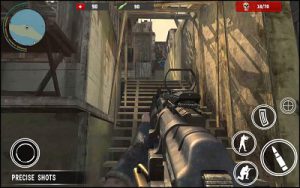 Critical Ops plays out like a well-constructed Counter-Strike clone that does well to differentiate itself from bullet-soak hero shooters. The gameplay in Critical Ops is fast-paced and strives for realism, with the slightest mistake opening up players to nigh-instantaneous death; the game even brands itself as "the most skill-based FPS on mobile" which seems fair. 
Though the game has been around for a while, with the initial release in 2015, it continues to pump out updates and boasts a huge community of dedicated players. Critical Ops should be one of the first stops for anyone looking for a more realistic FPS that does away with the growing emphasis on heroes or battle Royale, and digs down into the genre's original roots.
Best FPS games for Android and iOS
4. Standoff 2: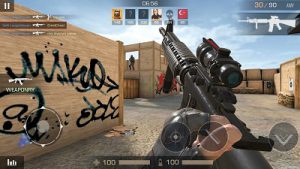 Standoff 2 is a popular mobile FPS game, which is not pay-to-win. They have monetized the game with weapon skins; you can spend bucks to get the weapon skins. The gameplay is fair; only skill matters. It offers x6 maps that are beautifully designed for the gamers who love FPS games. Also, it has multiple game modes (team deathmatch, arms race and defuse the bomb) that you can play with friends or get matched with random players.
Multiplayer
Size on Android – 713 MB
Size on iOS – 1.3 GB
5. The Walking Zombie 2: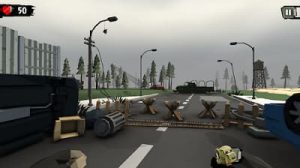 The Walking Zombie 2 is one of the FPS games on Android and iOS platforms that can be played offline i.e. without an internet connection. You will be proceeding through the NPC's quest that sends you to the dangerous zombie areas; they ask you to find the items there. You will help them bring the items or do specific tasks for the money. There would be lots of zombies that can smell you from long distance. Load the gun and shoot them down in this great FPS adventurous game. You can additionally manage the perks, character's skills, inventory, money and many more. You will definitely love this game.
Best FPS game on Android and iOS 
Final Thought:
So that's all for now in this article on the best FPS games for Android and iOS.
You can also try Bullet Force, Modern Strike Online, Blitz Brigade, Shadowgun War Games, Ace Forces, Battle Forces and many more. Keep exploring!!
ALSO READ:
Similar Posts: