The Firestick Jailbreaking idea took off during July 2015. Amazon has taken strict steps against Applications that are cheap or free to download. In June 2015 Amazon pulled Kodi from Amazon App Store, the industry's common media player program.
With this Amazon move, fans of Firestick missed a route for viewing free films and tv shows. Currently, the Firestick hacker phenomenon called Jailbreaking is starting. People often enable Kodi for streaming television shows and movies on Firestick. Kodi is absolutely safe to use but only while you're using authorized Kodi add-ons to stream videos and series.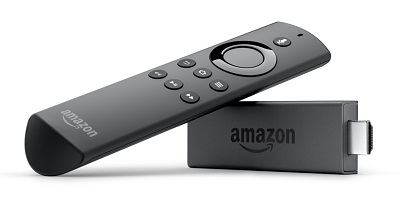 Amazon FireStick is an extremely common device to stream. This basic and feature-rich tool is a minimal-cost option to turn any HDMI compliant standard TV into a smart TV. FireStick allows you to watch videos from a range of streaming television and streaming giants such as Netflix, Amazon Prime Video, Hulu, and a host of Television networks.
What is Jailbreaking?
Jailbreaking helps every one to get online 3rd-party applications which lets you have access to all of your favorite movies, series, live TV networks, sports, and much more.
Disclaimer: We don't support or facilitate the downloading of copyrighted content. Governments and Internet Service Providers all over the globe are monitoring the internet activity of their website visitors. You might get into some trouble if you are found watching copyrighted content on your Fire TV Stick. Users' IP is available to all. Therefore, I would recommend you to remain safe on the internet.
You pass beyond the limitations imposed on your system when you just bought it, once you jailbreak the FireStick. The jailbreak of FireStick includes downloading 3rd-party software and utilities which aren't included in the Amazon App Store. But mostly, luckily, it is such a simple procedure, it can be completed by anyone without any expert know-how.
There will be one bit of advice for you though. You are downloading applications from third parties that give you free access to content. These aren't the standard Amazon App Store games. You must not meet the regulatory limitations when downloading copyrighted material.
Steps
for Jailbreaking
First and foremost, you'll have to set up your Fire Stick for Jailbreaking. For this, you will require your Firestick, its remote, and a connection to the internet.
Switch on your Amazon Fire TV Remote

Highlight the menubar

Switch to tool Settings on the far right

Now, pick My Fire TV settings on my fire tv

Open the Developer Options object and press Developer Options

Next, switch ADB Debugging switch to ON

Allow Warning Dialog to toggle Unknown Sources Devices to ON
With that, your basic setup is complete.
For the next set of steps, head to Preferences (from Settings).
Open Privacy Settings → Device Usage Data & Collect App Usage Data (Turn both to OFF)

Now, press Data Monitoring (under Preferences) and Turn OFF

Go to Featured Content → Allow Video Autoplay & Allow Audio Autoplay (Turn both to OFF)
Now your Firestick is jailbroken by enabling apps to be enabled in the Amazon App Store that is not accessible.
Downloader: Install on your FireStick
You could first import the APK from root to add any third-party software. For safety purposes, Amazon FireStick does not allow downloading of files immediately through tabs such as Silk Browser, Firefox, and more. You'll need an external application to allow access. FireStick has a number of these applications though none really like Downloader. This software is highly user friendly and easy to always use.
Step 1: To open the Search feature, pick the lens icon in the far top left corner
Step 2: Find the Downloader software using the on-screen keyboard and press it in the results of the search listed there.
Step 3: Pick the Downloader button on the screen.
Step 4: Wait for a while, then press Open (to open and use the Downloader app).
Kodi: Install on your FireStick
Kodi is a local media player built on your gadgets like FireStick, phone, handheld devices, etc. The selection of multimedia material online is thus practically limitless. Addons are merely software programs that link Kodi to the online content stream on your device. For downloading videos online from Kodi you need to have a minimum one video add-on.
We have covered this topic in a detailed manner in our previous article. For a complete guide visit: How to install Kodi on Firestick
Kodi is a media player that handles simultaneously local content and content on the internet. Although, the real excitement is to watch well-known movies, Television shows, live television, and much more digitally.
What's the verdict?
Point to note: The State and ISP track the viewing activities of the users. Using Jailbroken Firestick Apps could cause trouble with the law for you. You could use Express VPN which lets you mask your name and operation only if you wish. Then, you can do far more with your device. Soon, you will unlock the boundless entertainment in the comfort of your home.
Similar Posts: