How

to

Watch

IPTV

on

Kodi

using

PVR Simple Client

PVR Simple Client is a Kodi extension for streaming Live TV channels. This addon doesn't provide any of its own stuff. This operates with your IPTV connections already in place. Merely added, this extension to stream channels on Kodi allows you to incorporate your existing IPTV service.

Kodi comes with various forms of IPTV add-ons. A few are based on a single service/network (i.e. BBC iPlayer), whereas others require users to link their own playlists to a customized program guide.

From your IPTV service provider, you will have one of the following: M3U Playlist URL/ XMLTV EPG URL. You can not stream live TV channels on Kodi via PVR IPTV Simple Client if your IPTV provider does not offer one of those web addresses. The service provider should have sent these web addresses together with your device login information to your contact email account. If you have not received it or are uncertain, please feel free to contact your IPTV operator.

IPTV is acceptable as long as it complies with and upholds copyright violation rules. Asking if IPTV is legal in this way is pretty just like questioning whether uploading data from the web is illegal or otherwise. The trouble with a query like this is that it is too vague to explain a clear cut answer either yes or no.

Without further ado, let's dive right into the main part. The steps below will demonstrate how to use an IPTV M3U URL to stream IPTV over Kodi. The following guidelines will operate for every kind of IPTV Service that offers this URL. PVR IPTV Simple Client is the simplest IPTV add-on that is used by most Kodi owners. This add-on facilitates live broadcasting, radio networks, and program guides (EPGs).
Kodi IPTV Installation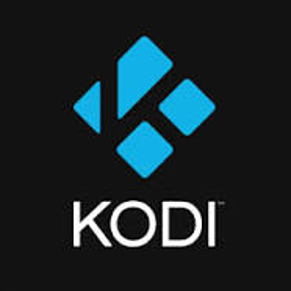 Begin Kodi and pick Settings. Choose Settings then select Add-ons option
Via repository pick Update.
Tap on PVR clients
Scroll down and pick PVR IPTV Simple Client
Click The icon to update
Hang on for enabled message to appear on PVR IPTV Simple Client Add-on
Press PVR IPTV Simple Client once more
Next press Configure
After completing these steps, go to General → M3U Play List URL
Input your IPTV Service M3U URL given with your login details added, and press OK.
Next hover over EPG Settings → XMLTV URL
Enter the URL (EPG M3U)
Click OK to the response whenever asked
Now we require Kodi to close, then reopen the application. Wait for the initialization of PVR Manager and update of channels (this can require a bit of time). Upon completion, you can see a ready notification saying 'Simple Client Channels loaded'.
And voila! That's it! Your setup is done!
Here are some other Kodi Add-Ons to Watch IPTV
BBC iPlayer
While it is not an exclusive BBC app, Kodi's iPlayer add-on utilizes the API key of the BBC service and is therefore fully legitimate. Since the add-on utilizes verified BBC feeds instead of sketchy 3rd-party websites, it is quite open only to United Kingdom customers. If you want to see the United Kingdom from elsewhere, you may have to use Kodi's elevated-quality VPN operation.
The JukeBox
If you are an artistically inclined user with The JukeBox add-on you won't be disappointed. As the title indicates, their attention is on IPTV content focused on music. You won't find either MTV or VH1, but the application does have second-tier IPTV streams, perhaps including London's Capital TV and Vevo. There is also a good mix of the channels EDM and professional DJing. There is also some material on-demand
Playlist Loader
While the primary device is PVR IPTV Simple Client, it is pretty feature-packed relative to some of the other solutions around nowadays. Users must, therefore, try out the first option, Playlist Loader. With the exception of the native app, it helps you to quickly connect several M3U playlists, then jump effortlessly among these. Point to note: Unfortunately, Playlist Loader is no longer available. The app is helpful when you're pulling your IPTV content from several various outlets.
Pluto TV
Pluto is not targeting a single channel/network. Rather, it offers links to a range of IPTV material, such as CNBC, Sky News, Bloomberg, and Cheddar. This has its own local online software manual available from inside the add-on.
TBD
TBD is a content-focused US platform mainly targeting younger viewers. It is a new station, with streaming just starting in December 2016. And that's a bit of a way from gaining national coverage. The signal will collect slightly over 60% of People in the united states.
Conclusion
The Kodi add-ons we discussed in this article for IPTV would give you a large range of both personalized apps as well as the prevailing channels. If you are aware of any additional IPTV add-ons worth listing, please do let us know in the comments section. If you are unfamiliar with the Kodi universe, read about our Kodi installation tutorial.
Similar Posts: