Nowadays, we are almost always short on time. Sometimes we miss our anniversary or sometimes we skip our friend's birthday party. At times we're late for our interview and at times we're late for the office meeting. So in today's busy and chaotic schedules, it's important to have a structured day routine. And for that, these top 10 best calendar apps come to the rescue.
These calendar apps are not just an application to see date and time. Rather, they come with various added features. And offer even more smooth functionalities, all in one space. So in today's blog post, I'll share with you the 10 Best Calendar Apps. And one among these ten, in your smartphone, desktop or tablet, is a must. (P.S. the numberings are just for mentioning purpose and have nothing to do with their features.)
1. aCalendar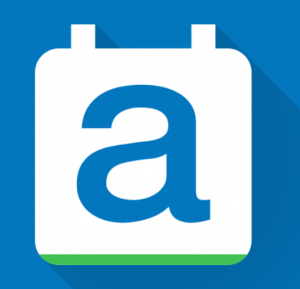 aCalendar offers great design and easy navigation. It comes with good functionality and has moon phases, different widgets, color schemes for each case type (48 color options), and different types of demonstrations.
It has three display options, allowing you to switch between day, week and month. Also, it synchronizes photos from social networks or contact lists to remind us about anniversaries, birthdays, and other occasions.
It supports full-screen widgets and data transfer through NFC as well. It's free, and has a paid plan of $4.99.
2. Calendar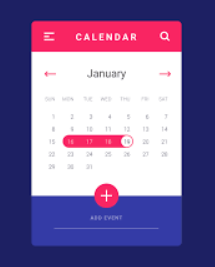 Calendar works as a web app for both Android devices and iOS. The app intelligence learns your contacts, tasks and schedule. It arranges and schedules meetings as per your available time slots.
It gives you analytics of your meetings to help you improve time management too. And it allows you to sync up with other calendars which you use like Google Calendar and/or Apple Calendar and. And this allows you to manage all calendars at one place.
3. DigiCal Calendar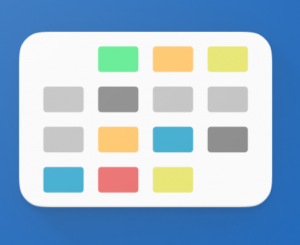 DigiCal Calendar focuses more on design than functionality. It shows you the weather forecast for 3 days. In addition to that, it allows you to synchronize all your calendars and view them in different styles.
It comes with support for Outlook, and Google Calendar as well. And it allows you to set up a dark theme or match keywords to the image.
4. Timepage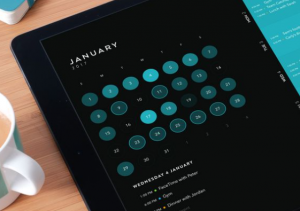 Timepage allows you to record events. And offers driving duration to a particular event, weather forecast, and good notifications and reminders. It sends notifications and reminders for what's coming up next. Hence, allowing you to make adjustments and prepare yourself well. It offers a heat map when you go to see the full view of your calendar too.
And this indicates what days you are most busy and when you're more free. The heat map provides a quick glance to determine broadly what days are best to add more tasks/events.
5. Any.do Calendar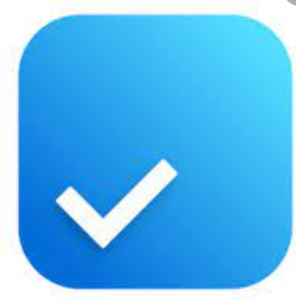 Any.do Calendar has direct integration with Any.Do To-Do List  giving a unique tandem of 2 apps. It comes with an easy-to-use interface and extended functionality. And it is available for free.
It automatically adds geolocation data  and contacts to the entry description depending on the name of the event. It allows you to import your entries and lists from Any.do as well.
6. Business Calendar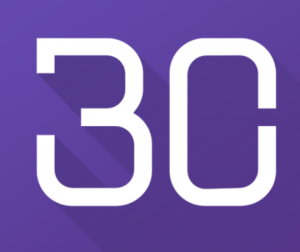 Business Calendar is best for business task planning and work purposes. It allows wide configuration capabilities with different modes. It also gives a default view mode by month.
The display mode can switch between year, month, events or day. You can set a multi-day viewing mode to check how things are for the upcoming days. The events can be marked in different colors as well. It's full version comes at $4.99, and free version for the app test drive.
7. Today Calendar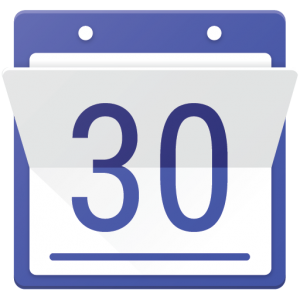 Today Calendar embraces material design and adheres to the clean style. The program is available for free. It offers great functionality, simple controls, and bold colors. Also, it consumes very less memory space. And it allows you to test it before buying.
8. Google Calendar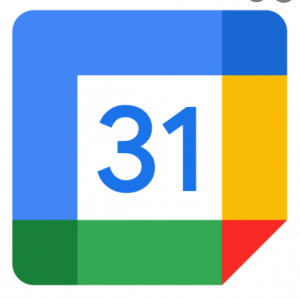 Google Calendar is installed on most Android devices by default. It comes in material design with advanced event features. And it also comes with exchange support and offers direct integration into other Google services like Google Now etc. It is free and very easy to use.
9. SolCalendar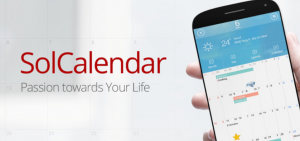 SolCalendar is a universal application. It's an all-in-one digital solution. It gives a basic calendar functionality and weather forecast for a specific day too. And it supports Google Calendar, Foursquare, lunar calendar, widgets, and tasks. You can test SolCalendar for free and purchase the service later.
10. IRL Event Social Network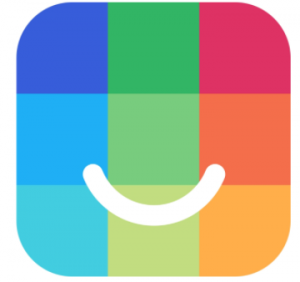 IRL Event Social Network focuses mostly on social networking. IRL Event Social Network provides a convenient calendar to plan out your day and schedule events.
It's large social feature is best for those who want to make more social connections.
We all have a default calendar app in our phones, yet mostly they are lacking. Even though exceptions to this are plenty, still we all require a calendar app. Because they help us schedule our day to day events. And help us improve our time management. Hence, you can choose the one which meets your needs the best. These calendar apps come with different features and have different purposes. So you can select the one which best suits you!
Similar Posts: